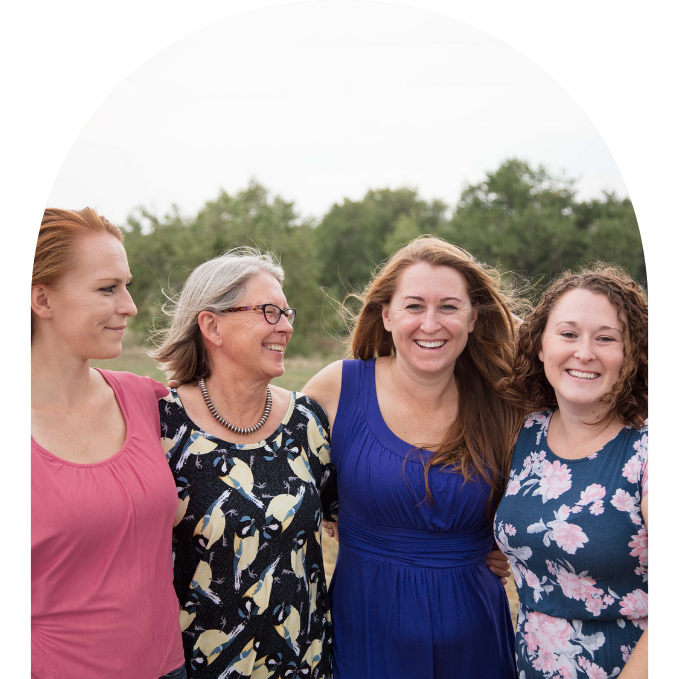 Nurturing Life®
Giving Program
From capsules to creams, every Motherlove product supports an important cause. The Motherlove Nurturing Life® Giving Program is our way to support parents, children, and the environment with everything from our products to our philanthropy. We're proud to support both national organizations and nonprofits working in our local community in Fort Collins, Colorado. From financial support to product donations to staff volunteering, we're passionate about supporting our greater community. So every Motherlove product you get gives back too.
Trees, Water & People
Trees, Water & People aims to protect, conserve, and manage our natural resources. For 20 years they've been a leader in reforestation, the design and distribution of clean cookstoves, rainwater catchment systems, and other technologies that improve quality of life in rural areas and reduce natural resource use.
Realities for Children
Realities for Children supports northern Colorado children who have been abused, neglected, or are at-risk. They provide emergency funding, youth activities, critical distributions, and collaboration resources for 38 partner youth agencies.
WomenGive
WomenGive is a dynamic network of over 500 members who use their financial resources to help women in Larimer County achieve economic self-sufficiency. They provide support through child care scholarships to single mothers pursuing postsecondary education.
Food Bank for Larimer County
Food Bank for Larimer County provides day-to-day nutritional assistance to neighbors in need, and helps stabilize their lives by putting them on a path to self-sufficiency.
Inclusive Birth Collective
The Inclusive Birth Collective creates a safe space for people of color, the LGBTQIA+ people, and other marginalized communities in Northern Colorado. They provide education, resources, and accessible support for pregnancy and postpartum care within a safe and inclusive framework.